This is my new author blog so I need to story up. Here's one about magic and placentas.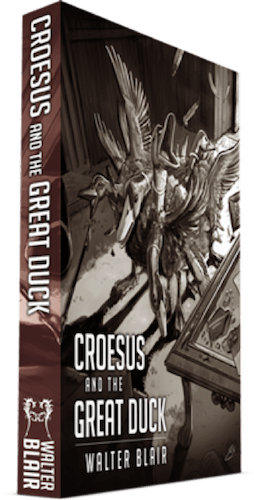 This short story has almost everything necessary: trained waterfowl, fertility magic, political lobbying, fine cuisine, and a hovercraft.
The artist who created the cover illustration is Eric Summers. When he asked where he could link to the ebook, I thought, Oh crap, I need a website, don't I?
So I essentially built the website to show off the cover illustration.