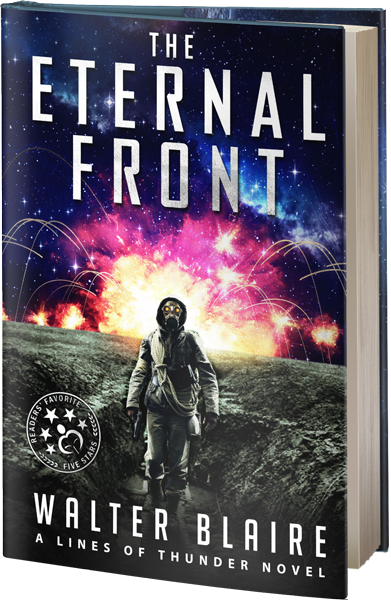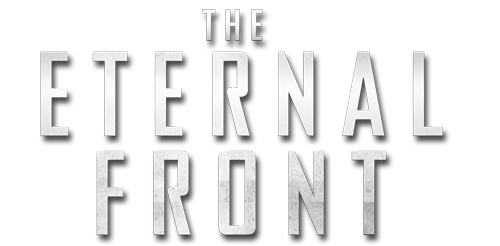 A haunted soldier...
a deadly conspiracy...
a desperate gamble.
The eternal war is about to end...…

(Use cursor keys or arrow controls)
…but not the way anyone wants.
Sethlan is an officer of the empire.
He was raised from birth to fight in the trenches that span the continent: The Eternal Front.
The Lucky Strike is an independent prospector ship…
It wants colonization rights for the planet, but the locals are in the way.
If it can shatter the trenches, the war will spread like wildfire and ravage the planet.
The Lucky Strike hangs in orbit, playing both sides, crafting the death of the world.
Desperate and outclassed, Sethlan frantically untangles the off-world conspiracy.
To save his world, he may have to tear down the empire itself.
It's a choice he doesn't want to make:
To betray a lifetime of service or watch his world burn.
"Once in a great while, a science-fiction book comes along that creates a vivid, utterly believable world..."
"The images are stunning, the action is intense and breathtaking... a compelling read."
"Captivating"

"Science fiction of the highest caliber...the essence of enduring literature."
"Best SF I've read all year... a richly textured, vivid, insanely readable story"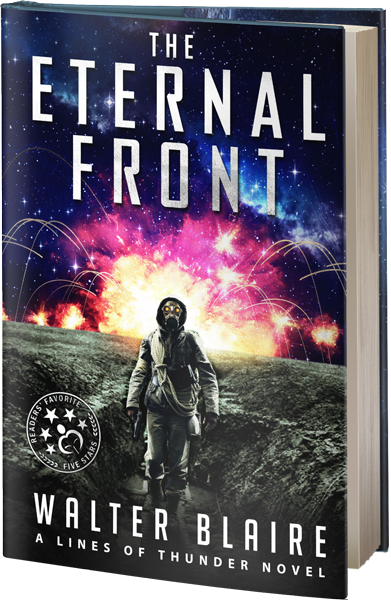 Against a stunningly inventive and exquisitely realized alien battlescape, author
Walter Blaire

unfolds an epic story of servitude and freedom, madness and sanity, sacrifice and triumph.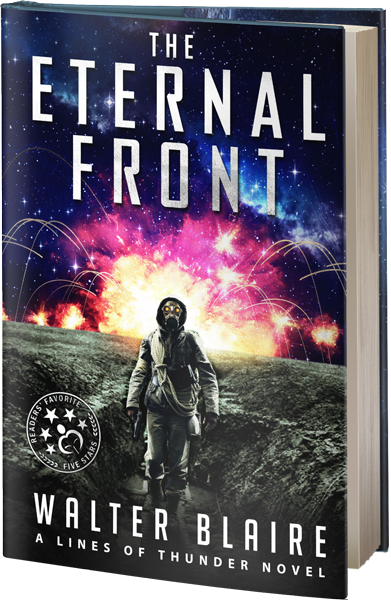 Read

The Eternal Front
...and plunge into a civilization on the brink of collapse.